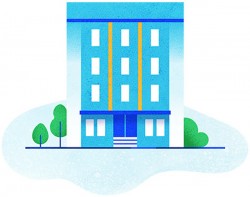 Fast Most customers become registered companies in under 30 minutes.
Starting your own company is the Australian dream. Still, not everyone has the time or the patience to deal with all the related paperwork. Our team of qualified experts are on hand to assist with your company registration, making it a quick and easy process for everyone involved.
If you're looking to make your company official, then EasyCompanies is the team for you. Register your company online with us today and you'll be on your way to operating a registered company in no time.
$568 AUD
INC. GST + $512 ASIC FEE
Quick and convenient company registration
Setting up a company in Australia can feel like an overwhelming process, but the entire process will be an absolute breeze thanks to the services offered by the team at EasyCompanies.
When you trust us with your company registration, you are choosing to work with professionals who will closely monitor each step of the process and ensure that you have no issues later down the line. At EasyCompanies, taking care of your company registration is just one simple step.
---
The importance of registering your business
Not only does registering your company help you build your business reputation as a legitimate and trustworthy brand, but it also has various other benefits including tax, legal and monetary perks including:
Many registered businesses pay less tax under a company structure than they would as sole traders in Australia.
Company registration can reduce conflict with business partners and shareholders when it comes to issues such as share allocation.
Registering your company enables you to sell shares and raise equity capital as well as gives you the ability to borrow and incur debt.
---
What you get.
Once your Australian company is registered, you'll receive the following official ASIC documents.
Your Australian Company Number
Created by ASIC, your ACN is essential for Australian companies.
ASIC Certificate of Incorporation
We'll send you the original ASIC document, which you can use to start business bank account.
Member Consent Forms
Declare who's who in your business. You'll need to get all shareholders to sign and return these.
Share Certificates
Make ownership official. We'll send you one certificate for each shareholder.
Register of Members
Prepared and populated with the relevant member and share details.
Constitution
Set out in writing who owns what. Includes div 7A Loan Clauses.
Copy of Form 201
We'll send you a copy of your company application form for future reference.
---
How long does it take?
Most customers fill in and submit their applications in under 15 minutes. Your ACN and ASIC documents will be with you a couple of minutes after you hit send.
---
All you need to get started.
There's no paperwork to worry about. All you need to lodge an online application are a few details including:
Your company name
Every registered company needs a unique name. We'll help you check if the name you want is available here. Remember, a company name is different to a business name, even though most businesses use the same name for both.
Key people
You'll need to register details of your directors, their names, residential addresses and dates of birth. At least one must live in Australia. If you have a company secretary, you can register their details too.
Shareholders
Decide who to name as your shareholders, individuals or companies, and supply their address. You'll also need to nominate the type of shares they'll own (eg: ordinary, preference, contributing or options), and the share split per shareholder. Need a hand? We're happy to give you some pointers.
Your Registered Office address
Important company related notices will be sent here by ASIC. You can't use a PO Box, but can use a residential address, and with written consent, you can use your solicitor or accountant's address.
Your place of business address
You'll need this too, but for most people, this will be the same as their registered office.
---
Company registration for professionals
Whether you are an individual needing assistance with your own company or you need our professional services to help your clients with their businesses, EasyCompanies is the right choice for you. From company registration to ABN registration, business name registration and many more services, we make business admin a breeze. Start the process with us today.
Secure and reliable All of our tools and services are encrypted, verified by eWay and backed by Norton Verisign.