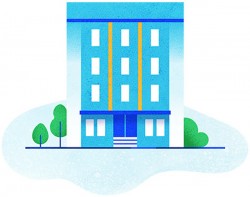 Fast Most customers become registered companies in under 30 minutes.
We'll help you become a registered company sooner. Apply now, and your ACN and ASIC documents will be with you in minutes. We'll be on standby if you need a hand.
$568 AUD
INC. GST + $512 ASIC FEE
What you get.
Once your Australian company is registered, you'll receive the following official ASIC documents.
Your Australian Company Number
Created by ASIC, your ACN is essential for Australian companies.
ASIC Certificate of Incorporation
We'll send you the original ASIC document, which you can use to start business bank account.
Member Consent Forms
Declare who's who in your business. You'll need to get all shareholders to sign and return these.
Share Certificates
Make ownership official. We'll send you one certificate for each shareholder.
Register of Members
Prepared and populated with the relevant member and share details.
Constitution
Set out in writing who owns what. Includes div 7A Loan Clauses.
Copy of Form 201
We'll send you a copy of your company application form for future reference.
---
How long does it take?
Most customers fill in and submit their applications in under 15 minutes. Your ACN and ASIC documents will be with you a couple of minutes after you hit send.
---
All you need to get started.
There's no paperwork to worry about. All you need to lodge an online application are a few details including:
Who you are
Your company name
Every registered company needs a unique name. We'll help you check if the name you want is available here. Remember, a company name is different to a business name, even though most businesses use the same name for both.
Key people
You'll need to register details of your directors, their names, residential addresses and dates of birth. At least one must live in Australia. If you have a company secretary, you can register their details too.
Shareholders
Decide who to name as your shareholders, individuals or companies, and supply their address. You'll also need to nominate the type of shares they'll own (eg: ordinary, preference, contributing or options), and the share split per shareholder. Need a hand? We're happy to give you some pointers.
Where you are
Your Registered Office address
Important company related notices will be sent here by ASIC. You can't use a PO Box, but can use a residential address, and with written consent, you can use your solicitor or accountant's address.
Your place of business address
You'll need this too, but for most people, this will be the same as their registered office.
Secure and reliable All of our tools and services are encrypted, verified by eWay and backed by Norton Verisign.