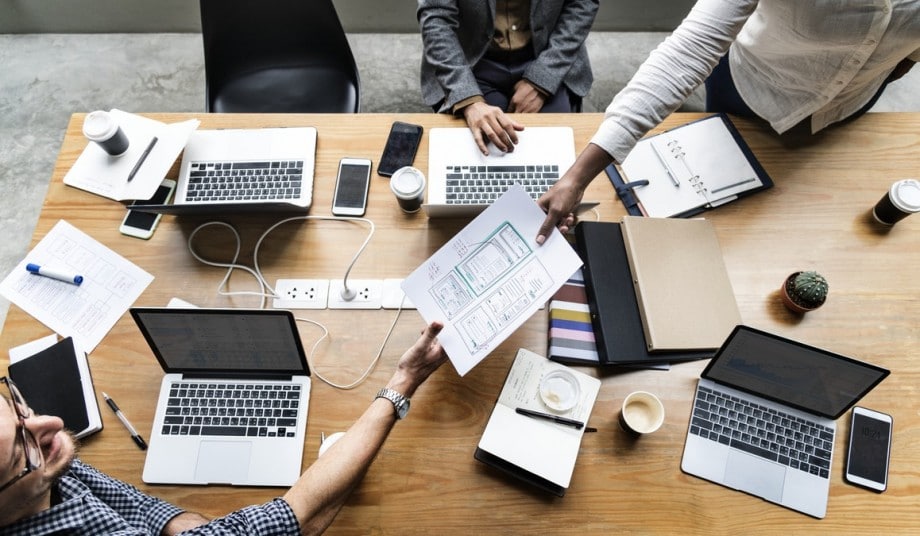 Feb 18, 2019
Top 5 Government Grants for Small Businesses in 2019
Best Government Grants for Small Businesses
Accelerating Growth Loans (AGL) and Strategic Growth Loans (SGL)
The AGL and SGL aims to help fast-growing small-to-medium enterprises (SME) grow and create employment in metropolitan NSW. Jobs for NSW offer loans from $200,000 to $500,000 to encourage job opportunities in NSW.
Emerging businesses and start-ups can apply for the loan to realise their potential. Business owners are able gain access to additional capital without using personal assets as security. SME can apply for loans with a fixed interest rate of 9.2%.
To be eligible for the grant, your business must have been trading for a minimum of one year, have registered an ABN with at least 5 employees. To apply for the loans, you must demonstrate the growth potential of the company and create a minimum of 10 full-time jobs within 2 years.
Speak to a financial advisor or a Client Engagement Advisor to apply for the loans.
Best Government Grants for Self-Employed Business Owners
New Business Assistance with NEIS
The New Business Assistance with NEIS provides training, support and payment to help you become a self-employed business owner. In the program, your NEIS provider will refer you to suitable training and help you get a business plan up. You can also receive support from mentors with business experience. On top of the training and mentoring, you can be eligible for financial support through their allowance in the first 39 weeks of business operations.
To be eligible for the assistance, you must be at least 18-year old, and be available to engage in any relevant NEIS training and be able to work full-time on your proposed business.
Find out more about the New Business Assistance with NEIS here.
Best Government Grants for Startups
Minimum Viable Product (MVP) Grant
The MVP grants aims to support emerging pre-revenue tech startups and help business owners progress from Proof of Concept (POC) to MVP stage. Jobs for NSW offers grants of up to $25,000 to cover up to 50% of the approved project. Beyond financial support, the grants helps aspiring business owners engage with their target segment and to generate revenue.
To be eligible for the grants, business owners must have a valid ABN registration in NSW, and you must have a POC with a completed prototype and hold the IP or right to commercialise their product. Your product or service should be scalable, and have potential customers and channels to market.
This endeavour grant is extremely competitive and applicants will be assessed based on their guidelines. Find out more here.
Best Government Grant for Innovation
Research and Development Tax Incentive (RDTI)
The RDTI encourages for businesses to be engaged in more research development. While the incentive does not provide direct funding, it encourages companies to invest more in R&D and takes away the uncertainty of taking a loan.
To be eligible for RDTI, you must be an incorporated company which have conducted R&D activities. To apply, you will have to register your R&D activities under the RDTI each year you would like to claim.
Find out more about the claim application here.
Best Government Grant for Business Growth
Entrepreneurs' Programme
The Entrepreneurs' Programme aims to boost business competitiveness and productivity. The programme provides business owners with funding to grow their business and grants to commercialise their products of up to $500,000. Business owners can also receive guidance from a network of experienced experts to take your idea to a whole new level.
To be eligible for the grants and support within the programme, your business must be operating in one of five growth sector. Your business also have to be an Eligible Corporation which is registered for GST. 
Find out more about the programme and how to apply here.
Even though business owners have a lot of support from the Australian government. Applying for these programmes or grants can be extremely complicated with all the paperwork and long-waiting time involved.
Small Business Loan
While not all businesses are eligible and suitable for these government grants, getting funding is still a crucial part to growing your business. And getting cash flow to take your idea to the next level doesn't have to be complicated with long applications. Companies like Prospa offers fast, unsecured small business loans so you can grow your business and focus on things that matters.
All information provided on this webpage is general information about our products and services. Nothing on this webpage is intended to be professional advice of any kind and should not be relied on as such. You should obtain specific financial, legal or other professional advice before relying on the content of this webpage. By not seeking such advice, you accept the risk that the information on this webpage may not meet the specific needs of your business. Our liability is limited to the maximum extent permitted by applicable law in accordance with our website terms and conditions.
---