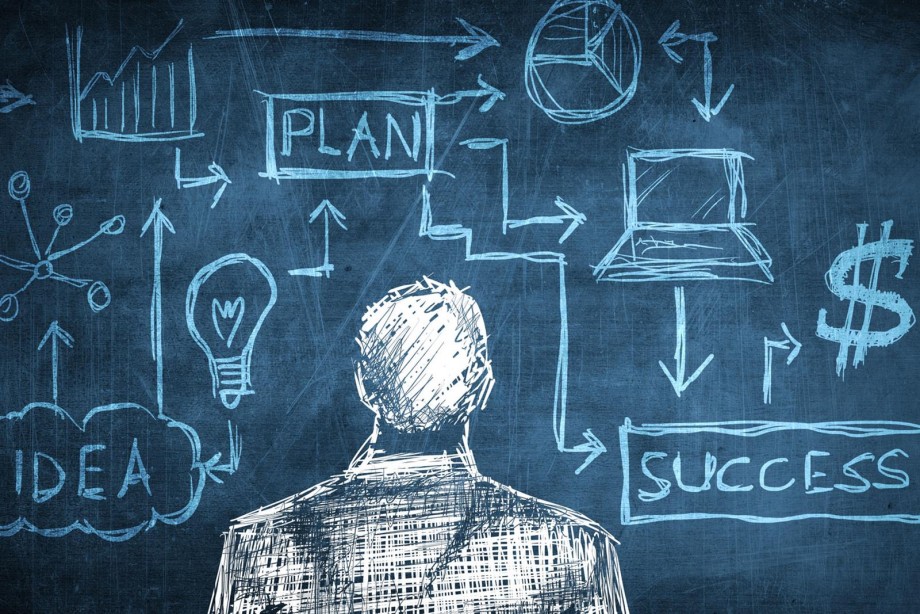 Jul 12, 2016
Starting a Business: What's Stopping You?
Have you been toying with the idea of 'going out on your own' for a while? Is the allure of being your own boss growing stronger each day?
Well, according to a recent NAB study of 1000 small business owners, your entrepreneurial spirit has company, with 1 in 3 Australians aspiring to run their own show.
A scroll through your news-feed at any given time boasts the success stories of daring tech geniuses who developed game-changing products or disruptive platforms that have revolutionised traditional service industries.
These narratives may be inspirational to some yet embed an unfounded fear in the minds of others: will my idea be groundbreaking? Will I have enough money? Am I thinking too big or too small? The inevitable bombardment of questions should hold you to account but need not act as a deterrent.
Your concept may not be the the next Apple, Facebook or AirBnB but the satisfaction of managing your own operations and reaping the benefits of your hard work, as opposed to accepting a mere percentage, may just be the motivation you need to thrust yourself into action. Certainly this rationale has bolstered the growth of the freelance economy, aided by forums including Freelancer, Upwork and Airtasker, to match workers with their work.
So, what's stopping you? Let's take a look at three common concerns:
Money
The NAB Economics team's special report, titled The Lure of Entrepreneurship - Australia's Start Up Culture, states that 46% of the survey participants started their venture with less than $5000. In realistic terms, this amount of your hard earned isn't going to pay for an entire restaurant fit out or top-of-the-line earthmoving machinery, but it may be enough to kickstart an online retail store or hole-in-the-wall cafe. Bootstrapping from a moderate baseline is an attractive way to 'test' your concept. Without being accountable to external investors or overwhelming business loans, it is possible to assess whether your business has genuine traction minus the financial burden.
Youth
Young Australians are the most entrepreneurial-minded of all demographics in the country. The NAB report describes this tendency towards innovation as 'aspirational', with 1 in 2 young survey participants aspiring to own their own business and 2 in 3 young entrepreneurs wanting to grow their existing operations.
In Australia the minimum age for company directors is 18 years, however there is no lower limit to obtaining an ABN. The regulatory landscape may not actively foster the development of youth in business but it does not disincentivise the notion altogether. The literal brainchild of 'Kidzcationz', a review based platform akin to Trip Advisor for children was just 12 years of age when the business went live. At the age of 19, Daniel Flynn co-founded 'Thank You', a company that started by selling bottles of water branded with that name to aid water projects around the world. It now offers 40 products and has extended its charitable raison d'etre.
Some may worry about being taken seriously, while others doubt their level of experience vis-a-vis older competitors, but these people did not allow youth alone to be a hindrance and neither should you.
Fear of the unknown
It is a very brave decision to walk away from a stable, full-time position, and more so, the regular pay packet. For the majority of business owners surveyed by NAB, the desire for control over their business and future far outweighed their concern about job security on the motivational see-saw. If it had tipped the other way they simply wouldn't be business owners, as it is a truly risky enterprise. With calculated risk comes the potential for far greater reward, in the form of flexibility, authority and hopefully, dollar dollar bills y'all.
If you've been telling yourself, your partner, parents or dog that you want to start your own business for some time now, it's likely the right time to consider what's stopping you. The common concerns touched on here are not unfounded sources of reluctance. If you experience crippling anxiety about your future perhaps now is not the time to quit your job and pour heart and soul into a new venture, if ever. Similarly, if your concept is going to cost $100 000 to bring to fruition, the 5k in your savings clearly isn't going to cut it. At the same time, don't let procrastination stifle your ambition. In the words of Gary Vaynerchuk, 'stop whining, start hustling'.
All information provided on this webpage is general information about our products and services. Nothing on this webpage is intended to be professional advice of any kind and should not be relied on as such. You should obtain specific financial, legal or other professional advice before relying on the content of this webpage. By not seeking such advice, you accept the risk that the information on this webpage may not meet the specific needs of your business. Our liability is limited to the maximum extent permitted by applicable law in accordance with our website terms and conditions.
---