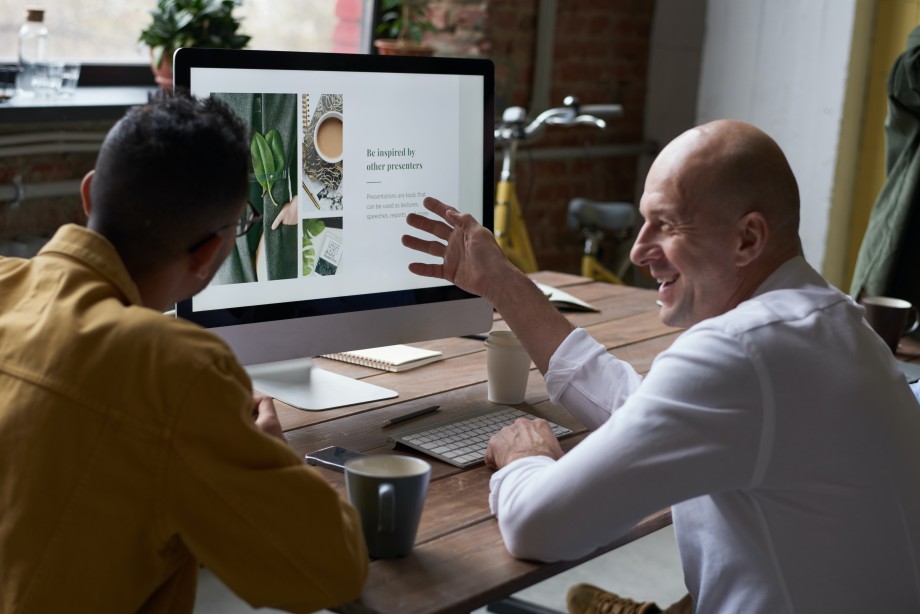 Oct 13, 2021
10 Questions To Ask When Starting A Business
Starting a new business is an exciting and nerve-wracking new chapter. Although each venture is different and there is no perfect recipe for success, there are some key questions to ask yourself when starting a business.
1. What are you hoping to achieve?
The motto of any potential new business owner should be 'research, research, research'. Get to know your customer, your competition, and your mission. It is essential that you know what you are hoping to achieve by starting a business, whether selling a particular product, delivering a service, or filling a gap in the market – having a clear idea of your goals will ensure you are always working towards them.
 2. Do you need a business plan?
In short – probably. Like knowing your goals, writing a business plan is the first real step that any prospective business owner or entrepreneur should be taking. A business plan is simply a formal record of your business' goals, methods of attaining those goals, and the timeframe in which you hope to achieve them, and it can be good to have on hand as you get the ball rolling. Having a business plan can also help you determine your purpose, and make sure you are always working towards this resolution. 
3. Which structure suits you best?
Are you more suited to a sole-trader structure or a company? How about a partnership instead? Knowing what structure suits you will help you better achieve your goals and avoid unnecessary changes to your business in the future. There are pros and cons to each one, so it is worth taking your time to consider each option before making a final decision.
You can apply for a sole trader ABN through us here.
or
You can apply to register a company through us here.
 4. To partner or not to partner?
Everyone has heard a horror story of two friends going into business, resenting each other, and then having to end their operations as a result. Just like choosing a structure, choosing a partner can be pivotal in your business' success. Consider if that person has the same goals as you, what they bring to the table, and how you can meaningfully include them in your operations. In some cases, you may realise you want to go it alone, and that can be just as good – just ensure you're meeting all requirements and fulfilling all of the designated roles needed to start your business!  
 5. Do you know what costs are involved?
It may be worth investigating how you will fund your business, what fees are required for the set-up, and any ongoing financial obligations you may have. Registering a company is a substantial cost, and you must be aware of these fees when starting out, as well as renewal obligations and the associated expenses. These costs can also help you determine which structure is best for you at the moment, so it is worth having a clear idea of your finances before jumping into the deep end.   
 6.

  Are you eligible for government support?

The Australian Government offers information, grants, services, and support from many different areas to help you get the kickstart you need to succeed. This government support may be a one-off payment, an ongoing rebate or a rewards scheme, with these programmes sometimes varying between States. Therefore, is important to consider what you are eligible for and what you could receive as a result, as this can then be factored into your business and cost planning in the future. 
 7.

  How will you manage your taxes?

Tax obligations are the bane of any small business' existence – but you need to wrap your head around them to ensure you are continually compliant and meeting all required obligations. If you register for GST or PAYG, you will have to regularly lodge business activity statements (BAS) with the Australian Taxation Office. As a result, it's good to have a straightforward process for lodging these reports and understanding what you need to do come tax time. 
 8. Have you planned for unforeseen risks?
Starting a new venture will always be risky, but this doesn't mean you can't eliminate some of those challenges. The better prepared and well-researched you are, the more likely it is that you will be to recover from sudden change or difficult setbacks. Investing in tailored small business insurance, such as with our partner BizCover, is also crucial. Choosing the right provider means you can rest easy knowing they've got you covered for any adversities, and you can instead focus on what really matters.
9. Do you need to consult a professional?
If the last few questions have got you breaking out in a cold sweat – it might be worth calling in the big guns. As a business owner, you must learn to lean on the skills of others when needed, and most of the time, it can be vital to have the expertise of accountants and legal professionals on hand. They will be there to ensure your finances are under control and your legal obligations are met, letting you concentrate on your business' purpose instead. EasyCompanies understands it can be difficult to find reliable advisors, and so we have developed a relationship with our trusted accountant, PopBusiness, and legal consultants, SprintLaw, who are always willing to lend a hand when needed. 
 10. Are you ready to take the final leap?
You've researched, planned, financed, and registered, so what's stopping you? Every great business once started small, but each took the risk to get started and see what happened. From all of us at EasyCompanies – Good luck!
All information provided on this webpage is general information about our products and services. Nothing on this webpage is intended to be professional advice of any kind and should not be relied on as such. You should obtain specific financial, legal or other professional advice before relying on the content of this webpage. By not seeking such advice, you accept the risk that the information on this webpage may not meet the specific needs of your business. Our liability is limited to the maximum extent permitted by applicable law in accordance with our website terms and conditions.
---