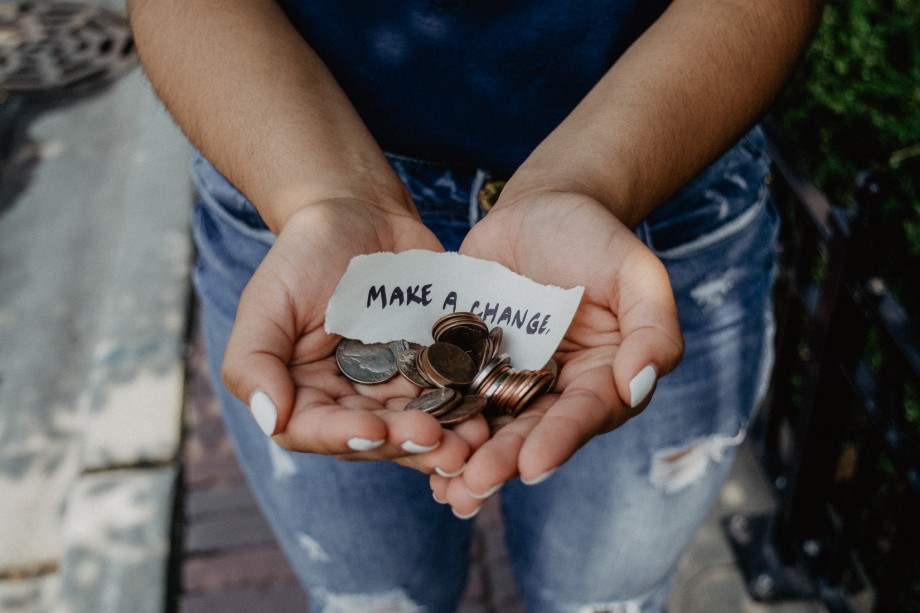 Mar 11, 2019
How to Start a Social Enterprise?
Times have changed, people are no longer just doing business simply for the money. More and more people are starting social enterprise to do good. Are you one of those aspiring social entrepreneurs? If yes, here are a few tips for you.
1. What is a social enterprise?
First, you must understand what a social enterprise is. Social businesses are companies that provide products or services which tackle social issues and improve communities on a social, environmental or cultural level; and/or contributes part of their sales to nonprofit organizations. Social enterprises are usually not nonprofits as they derive their revenue from trade, not donations. One classic example of social business is Thankyou. With every bottle of water sold, Thankyou helps fund water, sanitation and hygiene programmes in low-income countries.
2. Always be helping
As a social enterprise, you are putting purpose before profit. You are in the business of doing good, so ask yourself "what problem am I trying to solve? And why am I trying to solve it?". Start with the problem then a solution which would generate a positive impact as well as a source of income.
Example:
Allbird wants to tackle the problem of environmental pollution caused by waste. They came up with the solution of repurposing waste and using the recycled material to manufacture sustainable running shoes. This solution reduces landfill waste and ocean pollution, while generating a profit.
If your purpose of starting a social business is purely to generate profit, then you are probably climbing up the wrong tree.
3. Help me help you
Involve people that you are trying to help. Listen and learn from people who experience the problems you are trying to solve, so you can avoid falling into the rabbit hole of "saviour complex" where you are taking an inappropriate approach to tackle the problem.
It's also important for you to speak to people who have experience in the field (you can't do everything alone). Starting a social business can be extremely different from starting a company. Connect with people or mentors who have experience in social entrepreneurship to learn from their success and failure. With LinkedIn and various online communities, it's easy for you to be able to find and connect with people who can offer you advice.
4. Think long term
A big part of starting a social business is being sustainable. Social enterprise is more than just giving a percentage of your sales to a nonprofit, your solution should be rooted in your product. Understand that donation is fundamentally not a sustainable solution, especially if donations are made to big, traditional charities. While it's not all charities, some major charities spend less than 50% of their revenue on actual recipients and up to 40% on fundraising and administrative activities. So if your business model is to donate part of your sales to charities, make sure you choose wisely.
"Give a man a fish and you feed him for a day; teach a man to fish and you feed him for lifetime"
One of the goals of your business should be to avoid creating dependency and to create self sufficiency. Instead of simply donating money, create job opportunities which increase their income; instead of giving out items, tackle the problem of poor infrastructure and education.
5. Measuring your impact
Measure your impact on three levels: social, environmental and business.
Social: the ability of your business to change and impact lives on a community-level
Environmental: the contribution to environmental sustainability
Business: as a business, are you making enough profit to sustain yourself and your business?
Beyond your positive impact, you should look into minimising your negative impact on the environment and community. Say you are manufacturing products using recycled material, ask yourself who are working in the factories? Is additional waste created in the manufacturing process? And how you can mitigate these negative impacts? Keep your business in check and make sure you are not doing more harm than good.
6. Let's get down to business
As a social business which is for-profit, you will need to register as a business. You can only register to be a charity if you are nonprofit. You have to register for an Australian Business Number (ABN), a business name and am Australian Company Number (if you decide company is the right structure for you). And depending on the nature of your social business, you might have to apply for permits or licences, and copyrights.
You can also opt to register as a non-trading co-operative if it suits your business model. You will need to apply to be a co-op through Fair Trading.
There's also the option of creating a Hybrid Social Enterprise which combines for-profit and nonprofit structure. Consult with a lawyer to discuss the registration and logistics of a hybrid structure.
7. Keep yourself afloat
Social businesses are accountable for making profit. Again, unlike charities and nonprofits, social enterprise does not rely on donations. So you will have to raise your own capital and resources. There are a number of government grants that you could apply for if you meet specific requirements. Crowdfunding and venture capital are also options that you can look into. With these two funding method, you can attract attention and investment from people who align with your business's mission and gain further support.
All information provided on this webpage is general information about our products and services. Nothing on this webpage is intended to be professional advice of any kind and should not be relied on as such. You should obtain specific financial, legal or other professional advice before relying on the content of this webpage. By not seeking such advice, you accept the risk that the information on this webpage may not meet the specific needs of your business. Our liability is limited to the maximum extent permitted by applicable law in accordance with our website terms and conditions.
---