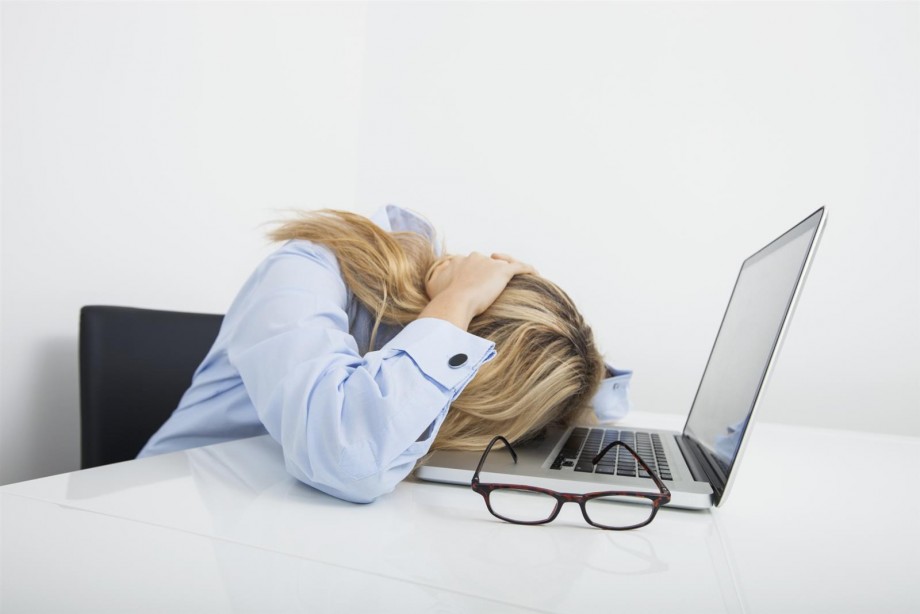 Dec 7, 2016
How to Avoid Business Name Rejection
Developing a business name is hard. It is made all the more complex and frustrating when you have come up with the perfect name for your venture only to fall down at the final hurdle…registration.
In order to avoid the dreaded phrase, 'name unavailable', let alone the word that wounds, 'rejected', there are some general rules and guidelines to ensure the smooth passage of your name through ASIC's 3-5 day labyrinth. Allow me…
Name Availability
The business name search tool shows that my preferred name is taken or similar to an existing one, but I'll be fine right? Wrong.
If this is the situation for you, please take heed of the message that appears under our name search bar. Should you find that the name is already registered or will be deemed to be too closely identified with another business name, ASIC will not allow your registration to take place. Despite your name having a different meaning or genuine sentimental value, registration will be prohibited. As a result, if you decide to apply for an unavailable name, be prepared for delay and rejection.
There are some_ limited exceptions_. If your proposed business name is the same as your company name, then you are entitled to register the business name. To do so, the company's ABN and associated information must be included in the application so that the business name is registered to the company. Following this process, the business name will be another name under which the company can trade. An entity, whether a sole-trader, partnership or company is permitted to register several business names.
Restricted Terms
What do the the words 'trust', 'incorporated', 'GST' and 'consumer' have in common? They are all terms that are restricted by ASIC for use in Australian business names. This does not mean that you are completely disallowed from using the expressions, but rather that if you intend to include a restricted word in your name you must first apply for ministerial consent. Failure to do so will result in rejection of your business name application.
For all of the restricted terms listed above, the applicant must apply for consent from the Parliamentary Secretary to the Treasurer. Conveniently, the Minister has vested some power in senior ASIC officers to yea or nay the use of these restricted words. An application would need to be made in writing and emailed to ASIC, taking into consideration their specified criteria relating to each term.
Other restricted names require application to be made to alternative Ministers. Examples include the word 'university' for which consent must be obtained from the Minister for Education, and 'Anzac', a term that must be allowed by the Minister for Veterans' Affairs.
It is crucial to do your due diligence prior to submitting a business name application so that your valuable time is not wasted.
Undesirable Names
ASIC may determine a particular name to be undesirable and by extension, impermissible if members of the public may deem it to be offensive. In addition, this will be so if it evinces a connection between a number of certain people and places that does not exist, including a link to the Crown, the government, a charity or Sir Donald Bradman. Again, should your preferred business name fall within this category then consent must be furnished by the Parliamentary Secretary to the Treasurer, via application to ASIC.
Generally speaking, the undesirable nature of a name can be questioned by using a bit of common sense. If you can see an offensive undertone or query how palatable a certain term may be to the public, then it is a good idea to refer to ASIC's guidelines for clarity. Similarly, if you are hoping to use an expression like 'Queen' or 'King' to demonstrate the high quality and loftiness of your services, then ensure that you get the requisite consent.
Trade Mark Infringement
A business name search tool allows you to ensure the availability of a name on the business name register, however it does not take into account any existing or pending trade marks.
Intellectual property, such as a trade mark, provides the holder with the exclusive right to use the name to the exclusion of all others (within Australia). Though your desired name may be available to register with ASIC, it is important to confirm that it has not been trade marked. In the event that it has, the trade mark holder has the right to bring legal action against you to cease and desist use of the name, as well as a claim for damages if your usage has impacted upon their trade marked brand.
In the initial development of your business name it is worthwhile conducting a trade mark search via IP Australia's Australian Trade Mark On-line Search System (ATMOSS). At this point you may also consider the registration of your own trade mark.
Formatting Issues
The primary formatting issue that we come across is the use of 'trading as' or 'ATS' in a business name. It is understandable that an individual is inclined to use this phrase as, in practice, Joe Bloggs will be trading as Sydney Plumbing, but the 'trading as' element is taken to be assumed. Therefore, the business name should simply be Sydney Plumbing. If you do include 'trading as' in your business name it will be automatically rejected by ASIC because, in addition to being assumed, ASIC has categorised it as a restricted term.
There is also a tendency for sole-traders to apply to register their personal legal name as a business name. This is not necessary. A sole-trader ABN is already registered to your personal name and, as such, you are permitted to trade under your own name. As an example, Joe Bloggs, can trade as himself but the moment he considers trading under the name 'Joe Bloggs Construction', the latter should be registered as a business name (unless of course he intends to change his surname to 'Construction'…an interesting choice).
Invalid Characters
Though not as frustrating as the propensity of other government bodies to classify a hyphen as an illegal character, ASIC does restrict the use of certain punctuation and symbols. All numbers and letters in the English alphabet, in both upper and lower case are acceptable. Most 'special characters' (! @ & / : ; - ? = $ % * " \ ' | ) are valid and noted in a table. If your proposed character is not listed in the table then the likelihood of business name rejection will increase.
The issues and considerations that have been canvassed above are some of the more common reasons why ASIC will reject a business name application. They are not exhaustive but do offer a useful guide to assist you with getting your business started. The team at EasyCompanies are happy to discuss your proposed business name in more depth and offer timely support through the registration process.
All information provided on this webpage is general information about our products and services. Nothing on this webpage is intended to be professional advice of any kind and should not be relied on as such. You should obtain specific financial, legal or other professional advice before relying on the content of this webpage. By not seeking such advice, you accept the risk that the information on this webpage may not meet the specific needs of your business. Our liability is limited to the maximum extent permitted by applicable law in accordance with our website terms and conditions.
---