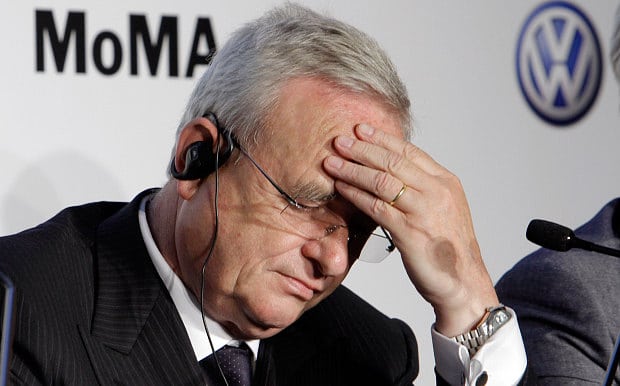 Dec 12, 2015
7 Timely Lessons To Protecting Your Businesses Reputation
"It takes 20 years to build a reputation and five minutes to ruin it. If you think about that, you'll do things differently" - Warren Buffett, Businessman (Chairman & CEO of Berkshire Hathaway)
When you go shopping, it is not just the product's price and quality that will guide your purchasing decision. In reality, your decision is normally largely influenced by your feelings about the companies behind the product or service.
For example, what prompts you to buy the latest Apple phone over Samsung? Or why buy a Toyota over a Fiat?
1: Your choice of products is heavily influenced by your opinion the company behind the scenes.
Research from the Reputation Institute reveals 60% of a consumer's buying decision will be influenced by how they feel about the company behind the scenes rather than the product or service it supplies.
There are a number of key considerations which go into developing and maintaining a positive reputation. The longevity of your business is highly dependent on a company's ability to secure the trust and respect of its consumers. Despite numerous competitors constantly entering the market, how do some company's endure and continue to flourish more than others? They have developed a good reputation. In today's globalised world, where information can travel directly from one side of the world to the other in an instant, it is important that a company at a minimum has the right tools and processes for communication and correspondence which feeds into strengthening their relationship with their customers.
2: Building a good relationship with your customers is crucial to a positive company reputation
Having efficient online services for your company is one effective means of achieving this. EasyCompanies enables business owners to buy a domain name and have their relevant communication services directed to this; the importance of having a professional website that allows for direct correspondence and a reliable source of information vital to developing consumer rapport. Remaining technologically savvy is important to ensuring that your company reflects an image of being proficient, proactive and up to date with modern technology. Through social media, companies can proactively respond to criticisms and allow any negative feedback to be addressed directly.
3: When a marketing idea goes wrong…
Bad customer feedback can be very damaging to a company's reputation
The Taxi Industry recently learnt the hard way, that bad customer feedback is all too powerful especially when everything is online and published by unhappy consumers in a matter of seconds. Following the release of a social media campaign by the Victorian Taxi Association, the public were encouraged to post their stories about taxis online using the hashtag #yourtaxis. While the company had good intentions with this advertising campaign, a smearing campaign from the public has since been well underway. All over Australia, people's negative taxi experiences are being publicised. Fortunately, while the campaign has been seemingly disastrous, the Taxi Association has taken this feedback on the chin and responded in a positive way.
4: Turning negative into a positive.
Responding proactively to customer critique is always beneficial to the reputation of a company, demonstrating your accountability and dependability.
The Association's CEO David Samuel within 24 hours of the campaign stepped forward to declare that the company and taxi industry as a whole would be seeking to "respond to everything that comes our way". Choosing not to stop the campaign or turn a blind eye to the negative feedback received, Samuel instead acknowledged the challenges that needed to be met and through responding swiftly and assertively, demonstrated integrity.
5: Dishonesty can tarnish even the most successful companies…
Martin Winterkorn, former CEO and chairman of the Vorstand Volkswagon AG resigned from his role one week after the cheating scandal came to light.
The elements of transparency, responsiveness and trustworthiness form the main foundational aspects of a company with a high reputation. The recent controversy regarding car making company Volkswagen clearly demonstrates the devastating financial impacts associated with betraying the consumers trust; the company's cheating on the diesel emissions testing crushing all of its credibility. Volkwagen is learning first hand that there is very high cost associated with having a bad reputation. Since the diesel emissions scam, Volkswagen's market value instantly deteriorated by almost 25%. The car company's predicament is a perfect example of how ; "Trust takes years to build, seconds to break, and forever to repair".
It follows that those companies who are held in the highest regard by consumers will be the most successful. Where a company goes out of its way to support its customers, they reap the rewards that come with their loyalty. Responding effectively to bad customer feedback is an important thing which most companies- small and large alike will have to address. The way that a company chooses to respond to these situations can have significant repercussions on their company's reputation.
6: BMW's Vice President Bill McAndrew's places 'the people' as the number one priority
A survey conducted by the Reputation Institute in early 2015 saw 60,000 people in 15 different countries questioned on the qualities they admired in well known companies in order to ascertain which companies were held in highest regard and why. Considering only those companies who earned a minimum of $6 billion in revenues in the U.S or $1 billion globally, the survey reveals some of the key strategies of the world's highest ranked companies.
Ranking in at number one is BMW Group, whose Corporate Communications team is headed by Vice President, Bill McAndrews. McAndrews keeps his message simple but significant when he declares the key to BMW's success is their firm grounding in the notion of 'business is people'. McAndrews recognises the value in communication with all of his company's stakeholders and ensures this remains a paramount consideration in the way the business operates.
7: The quality of a company's products and services will be crucial to shaping its reputation
President and Chief Executive Officer of Levi Strauss & Co, Chip Bergh stresses the importance of providing an extremely high standard of products and services to consumers. Bergh explains that "A large part of Levi Strauss & Co.'s successful 162-year history is our commitment to quality apparel that never goes out of style". This emphasis on the standard of service delivery is echoed by the founder of the beloved Hershey Chocolate Company, Milton Snavely Hershey who declared "Give them quality. That's the best kind of advertising".
Remaining conscious of how your company's actions and the decisions it makes will be perceived by consumers can make or break a business. The following research by O2 Business solidifies this; the report revealing that 72% of consumers will not forgive a small business following a bad experience. Not only this, these consumers will ensure others hear about it with 67% of consumers sharing their experience with an average of eight family members and friends.
With this in mind, as American Industrialist Henry Ford iconically declared, "You cannot build a reputation on what you are going to do…". So get started and good luck!
This information is of a general nature only and does not constitute professional advice. You must seek professional advice in relation to your particular circumstances before acting.
---